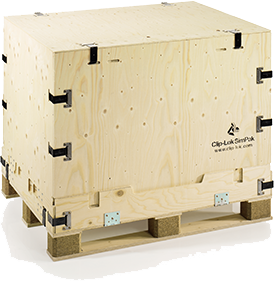 Returnable Solutions
Clip-Lok™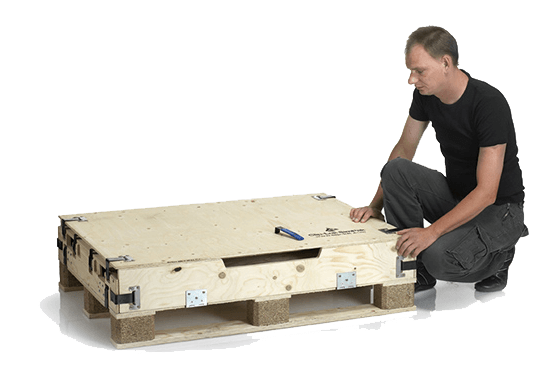 Action Wood 360 utilizes a returnable packaging system (or "loop") by replacing single-use packaging with a solution that can be used multiple times. The use of collapsible packaging such as Clip-Lok creates cost savings and makes the return freight only a minor factor in the entire investment.
Alongside the far-reaching distribution network of our strategic alliance partner, Pack IQ, Action Wood 360 is the sole U.S. manufacturer of the Clip-Lok packaging system. Collapsible and reusable, while being simple and strong, the patented Clip-Lok packaging system can help reduce customer costs.
This product provides significant advantages in shipping density and reusability over a standard wood shipping container or plastic bin. Clip-Lok containers can be flat-packed and are able to increase shipping density by 50%; for example, 150 knock-down containers in a truck versus 30 assembled containers. Clip-Lok boxes have been shown to be reusable for up to 100 transport cycles.