Wood Packaging Solutions
Action Wood 360 is a Southeast Michigan-based wood packaging company. For 35 years, we have been a leader in providing engineered packaging solutions to automotive, aerospace, defense and general industries.
Founded in 1984, Action Wood 360 has strived to foster long-term partnerships with our customers. We remain entirely committed to developing innovative solutions and customized products that fit their exact needs. Whether it's packaging, packing, preservation, reworking or marking, we have the proper equipment and skilled labor force to complete jobs quickly and cost-effectively.
From concept and design to manufacturing and assembly, we engineer products constructed with heat-treated, kiln-dried, ISPM-15 certified lumber.
Our capability of panel processing across multiple materials provides an efficient packaging service for optimal customer satisfaction. We also offer in-house coating and finishing options - including paint, epoxy, spar varnish and polyurea.
Our Canon UV printer allows for large-panel printing and its capability is recognized in the industry as a true differentiator.
We take pride in providing a high-quality, secure, reliable and sustainable approach to packaging needs for industries shipping across the globe.
Returnable Solutions
Action Wood 360 utilizes a returnable and reusable packaging system (or "loop") by replacing single-use packaging with a solution that can be used multiple times.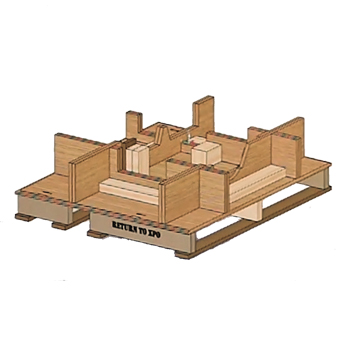 Quoting and Design
Action Wood 360's quoting and design team has a main objective to engineer products that meet customer needs at a competitive price, while maximizing space and density in order to reduce freight costs.
Panel Processing & Machining
With two Schelling beam saws and a combined five C.R. Onsrud and Biesse CNC routers, the Action Wood 360 manufacturing team can execute precise, computer-programmable cuts across a variety of materials including plywood, foam, and plastic.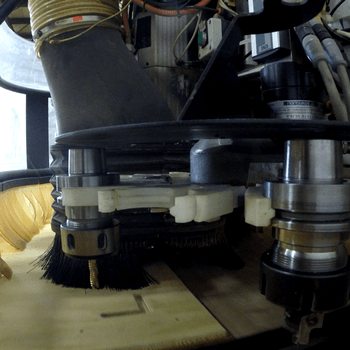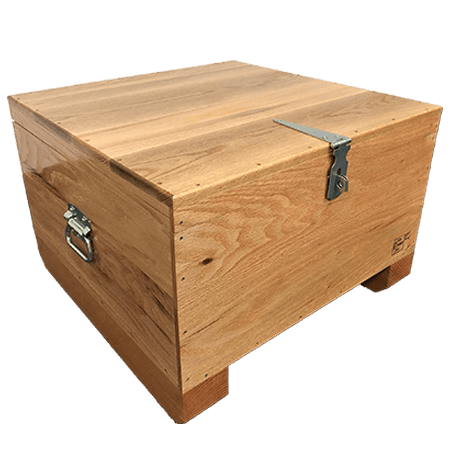 Finishes & Coatings
Action Wood 360 offers a wide range of finishing options, including water-based and solvent-based paint, military spec paint, spar varnish or the application of preservative coatings.
FAQ's
Is your design staff in-house?
---
Yes, we design all of our products in-house.
Are you an ISO certified company?
---
Yes, we are ISO 9001:2015 Certified.
Is the lumber you use export certified?
---
Yes, all the lumber Action Wood 360 uses is compliant with the American Lumber Committee IPPC-ISPM 15 and we are accredited by Export Wood Packaging Inspection, LLC.