Capabilities
Finishes & Coatings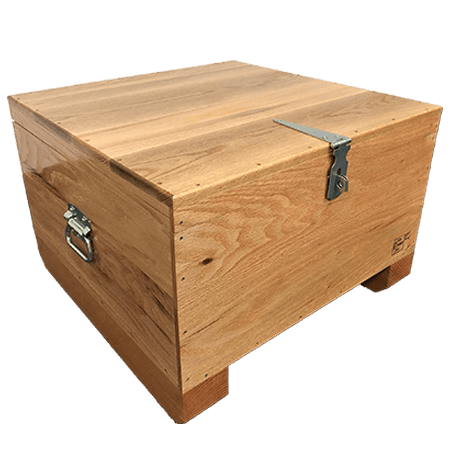 Finishes & Coatings
Action Wood 360 offers a wide range of finishing options, including water-based and solvent-based paint, military spec paint, spar varnish or the application of preservative coatings.
Polyurea
Should customer containers require more weatherability, Action Wood 360 also offers a polyurea coating option to extend the life and strength of the product. This quick-drying, in-house application process is like that of spray-on truck bed liner.
Polyurea is an elastomeric coating formulated to be highly flexible yet extremely durable, making it an effective, versatile coating that can be sprayed onto virtually any surface and to any thickness. It's a superior option for interior or exterior coating applications.
Polyurea protective coatings provide effective solutions for:
•
Primary
and Secondary Containment
•
Chemical,
Environmental
or Atmospheric Resistance